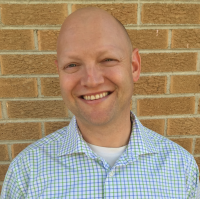 Scott Stransky
I'm a veteran copywriter and content developer specializing in demand generation and customer marketing content for b2b tech firms.
In my career, I've penned over 1,000 marketing assets ranging from eBooks and white papers to customer success stories, high-performing bylined articles, and email campaigns that actually convert.
My clients - 10-man tech startups to global tech brands - will tell you that I speak the language of business, require little training and hand holding, ask great questions, and get sh!t done faster than most writers they've encountered.
But I'm not just a writer. I'm the marketer who writes and the writer who markets. My experience in managing inbound/content marketing programs has helped me understand the finer points of marketing content development and deployment, giving *you* a strategic advantage.
Expertise Strategic marketing content and copywriting for B2B tech
Skills copywriting, case studies, white papers, blog posts, article marketing, printed collateral, executive bios, press releases, high-tech/software industry content
Location Denver, CO